Uptown Square is a group of 5 restaurants founded in 1996 by opening of Chesters Bar & Restaurant, it presently includes Zen Room Sushi & Teppanyaki bar, Chi Lounge Modern Oriental Cuisine, eStilo Bar and Malindi Beach Bar & Restaurant, currently employing 400 people.
Our philosophy is to consistently provide our customers with impeccable service by demonstrating warmth, efficiency, professionalism and integrity in our work.
From early 2016 we have expanded into providing corporate catering services, which have already built up to handling big volume contracts with 18 companies in Limassol, delivering 1700 meals to their employees every day.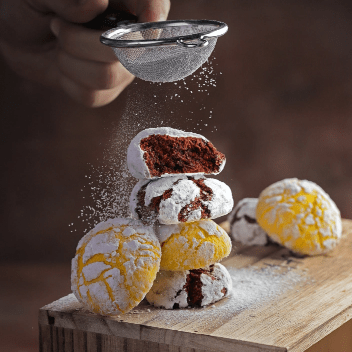 We offer Variety, Quality & Value
Our group offers over 500 dishes, which means we can offer a great variety to satisfy all preferences. Our experienced management team is in place to create set menus that are perfect for your needs. Other than the catering team of cooking personnel the chefs and their teams from Chinese, Japanese and Indian Cuisine kitchens participate in preparing food for Corporate catering program, which gives our customers extra variety and quality in dishes and flavours.
We also offer a selection of delicious homemade desserts made in our specialised pastry department.
For over 20 years in business what kept us moving forward and expanding is dedication to quality of our product. Quality first – is our motto. Our unique 650sq.m. preparation facility is equipped with the latest high tech equipment and able to handle various big volumes orders producing quality meals.
For foreign cuisine restaurants we hire authentic chefs of the appropriate culture, so orders for specific cuisines are handled by specialized chefs, thus ensuring the food being prepared by qualified, experienced personnel.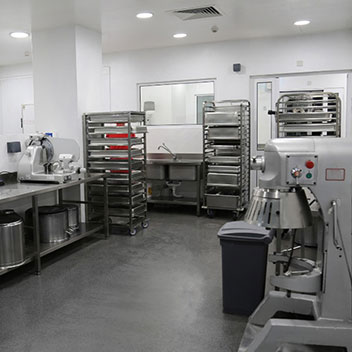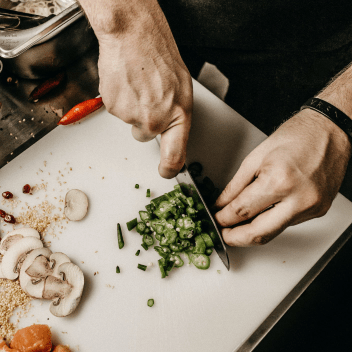 Our company has adopted and is applying all the necessary procedures implied by the Food Safety Management System HACCP, aiming at always generating absolutely safe products that precisely meet our customers' requirements. Our main kitchen is certified with ISO 22000:2018 from TÜV CYPRUS.
Our dedication to quality goes beyond the ingredients quality and hygiene: to prepare good homemade meals is only the first step. To deliver them to customers without compromising the quality – is the next. For every catering project we have a specifically assigned professional catering truck. Furthermore, for transportation of our food we use professional heating cabinets and portable refrigerators, that insure the food keeps the correct temperature during delivery.
We guarantee great value for the high quality product we offer. Having a great business turn over and purchasing supplies in big volumes gives us the ability to get great deals on quality ingredients. This allows us to offer our quality product at a very competitive price. Customer satisfaction is always our main goal and for that we continuously apply all our efforts.